How to Use Brandx Webmail
To access your Brandx email go to http://webmail.brandx.net
A box like the one below will appear prompting you to type in your user name and password.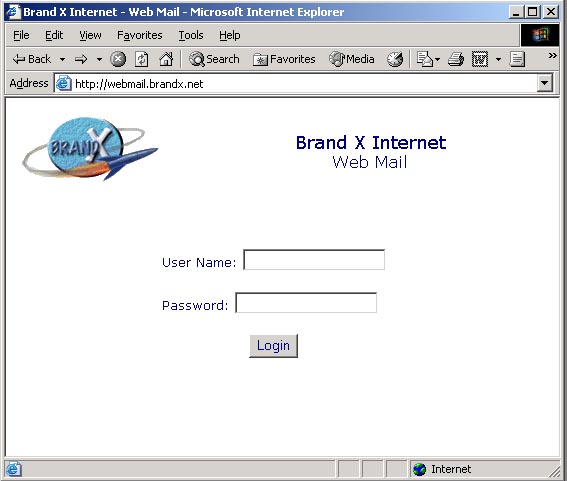 Enter your email username and password. Note that the username is not the email address, it's just the first part of the address, before the "@" sign.
Click on 'Login' and your mailbox should open showing your messages.
This is also a very good way to test your username and password.
Here's what the mailbox looks like:
From here you can open and read mail, delete unwanted mail, and compose new mail.
It's all pretty simple.
Webmail is extremely reliable and easy to use.
If you have any problems or questions, please let us know!
Happy emailing!